A World First!
GENEREX BACS is the first battery management system for stationary batteries to provide a capacity display of the batteries/cell
BACS has been the key technology for active management of stationary batteries for more than 18 years. Balancing ensures the stability of lead-acid batteries and NiCd or lithium (LTO/LiFePo) based cells and maintains the "health" of the cells - SOH (State-of-Health) - at the highest level, so long as measured values / alarms are monitored correctly.
The interpretation of the measured values of a battery system is also massively improved by "balancing": Balancing keeps all cells/batteries closely within the "healthy" voltage window and thus allows for a highly precise impedance measurement, and - due to the exactly equal voltage values of all batteries during the measurement – it also enables a comparative relationship between the measured impedance values.
This has led to BACS verifiably improving both the reliability and longevity of almost any battery-based UPS concept. This makes BACS a game changer in the industry, and the first choice of most datacenter operators in the western world!
In addition to facilitating the achievement of a fully charged state and improved impedance readings through balancing, these improvements in battery capacity (SOC - State-of-Charge) can now also be measured.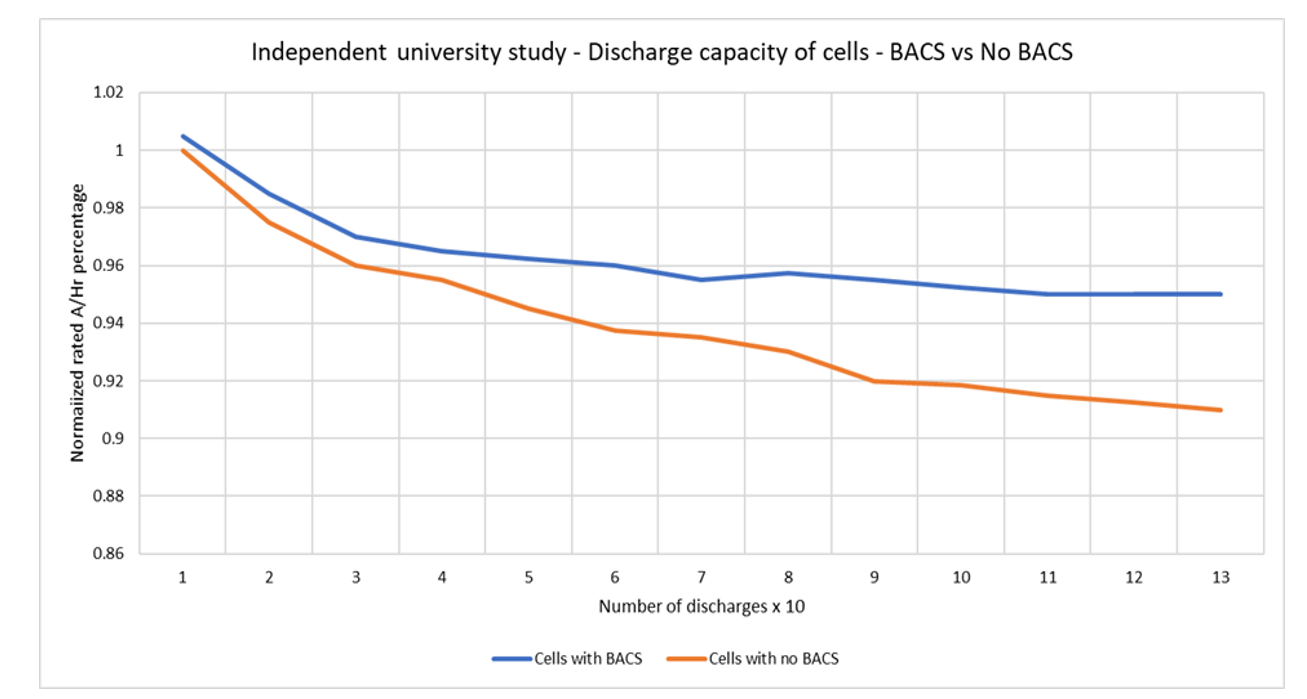 Any user who has ever made a comparison of 2 identical battery systems with/without BACS is able to confirm: the effective battery capacity is significantly higher with Balancing than with an identical battery system without BACS!
Not only countless BACS users have noticed this effect, but also independent institutions and universities have been able to prove that a BACS system delivers significantly more battery capacity over time than an identical battery system without BACS.
We have been researching this effect for years and have observed capacity increases of up to 20% in the measurement data. From these findings, we have identified a new approach that many battery system users have been waiting for: